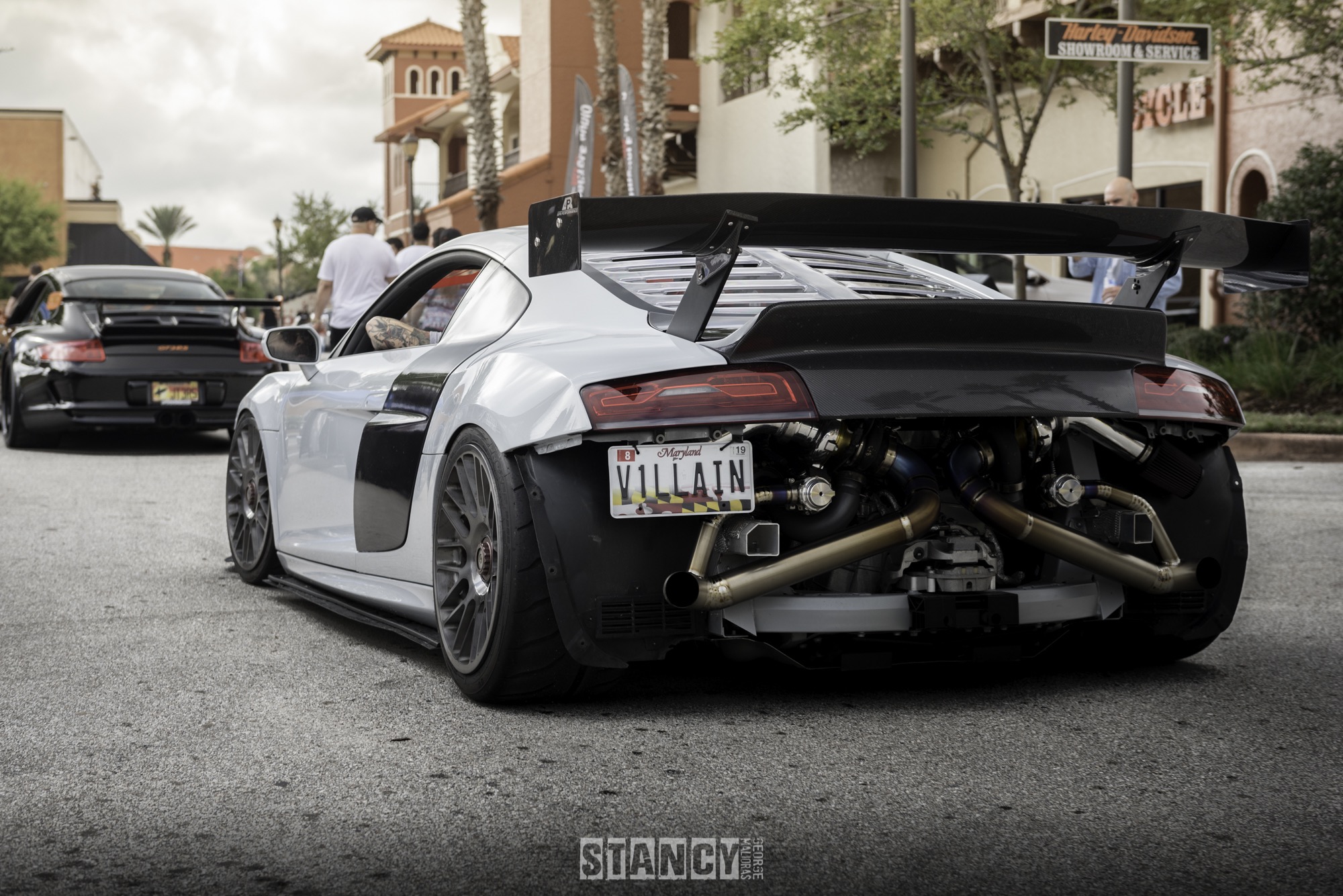 About US.
We believe that reliability, function & integrity come above all. However! This does not detract from all of our own personal needs & wants, adding a touch of something our own...to the vehicles we build. Specializing in Audi, Lamborghini & Mercedes AMG, we strive to offer a full package. This includes performance, maintenance, towing & logistics, parts procurement, you name it...we provide it. With a flair for fashion, but a focused hand...Icons By Design will cater to your every need.
WE OFFER THE FOLLOWING SERVICES & MORE!!!
-Maintenance & Performance
-Parts Advice & Acquisition
-Towing & Recovery Services (Including long range exotic vehicle shipping)
-Mobile Repairs, Maintenance, ETC (YES, WE'LL TRAVEL TO YOU & WORK ON YOUR VEHICLE)
We. Are. Icons.
AUDI | LAMBORGHINI | AMG
WASHINGTON DC | RALEIGH NC
TUNER EVOLUTION: CHICAGO
Chicago, IL
09/14/19
Next stop on the TE 2019 Tour is Chicago, Illinois! One of our favorite cities, with our favorite cars…and favorite pizza. Register now HERE! Come check out the show, stop by our booth, grab some merch...you know the drill. We'll have our twin turbo R8 as well as the BRogue TT Huracan and a few others!
First class fitment: the final show!
Princeton, NJ
10/05/19
One of the most prestigious & influential car events of our generation that is now, unfortunately, coming to a close. This being the final show….DONT MISS OUT!! Stay tuned for more info and a link for registration/tickets. Located on a private air strip in Princeton, New Jersey…it is a extremely interesting venue. Perfect for a relaxed environment with insane photo opps. On top of that, the hand made best of class trophies are second to none! 110% must be there, must attend!
TUNER evo: Charlotte
Charlotte, NC
10/26/19
Anyone who knows us well, knows we love North Carolina. So this show, more than any other, feels like home. The people are humble, the cars are incredible, the overall atmosphere can't be beat! Definitely check this one out, the link to register is HERE! We will be there with a booth, featuring our twin turbo R8 & maybe even a CLK project we've been working on! We can't wait to see y'all there!